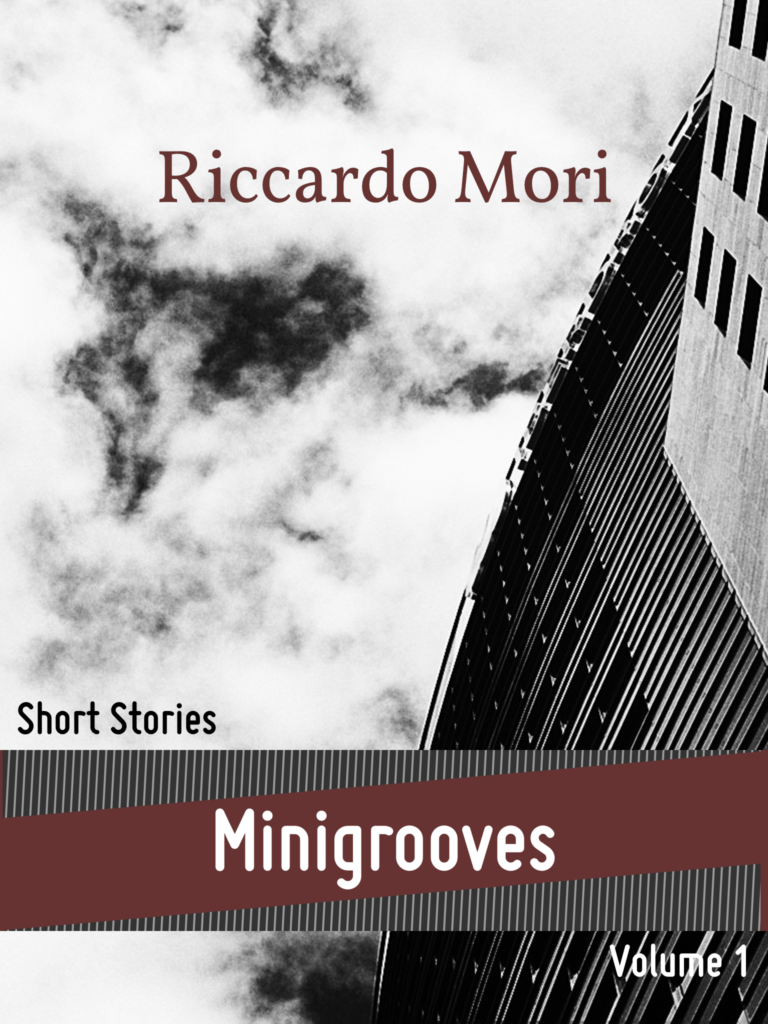 The first Minigrooves cycle of 42 short stories is available for purchase on Apple's iBooks Store. This is the second edition, featuring a new and improved layout and including minor edits. The ebook features a few nice Extras:
Annotations: trivia and minutiæ about many of the stories.
A few "Fragments on writing", things I wrote or said about writing over the years.
Alternate takes: different versions or original drafts of some of the featured stories.
"One more thing…" — A little bonus to close the book.
You can download a 15-page sample with 3 full short stories.
Requirements: To view this book, you must have an iOS device with iBooks 1.5 or later and iOS 4.3.3 or later, or a Mac with iBooks 1.0 or later and OS X 10.9 or later.
---
Volume 1 is finally also available for purchase on
Amazon's Kindle Store
.
---
Thanks in advance if you want to support my writing.
On the iPad
Here are three sample iPad screenshots. These are the same images used in the App Store description, but you can see them a bit bigger here.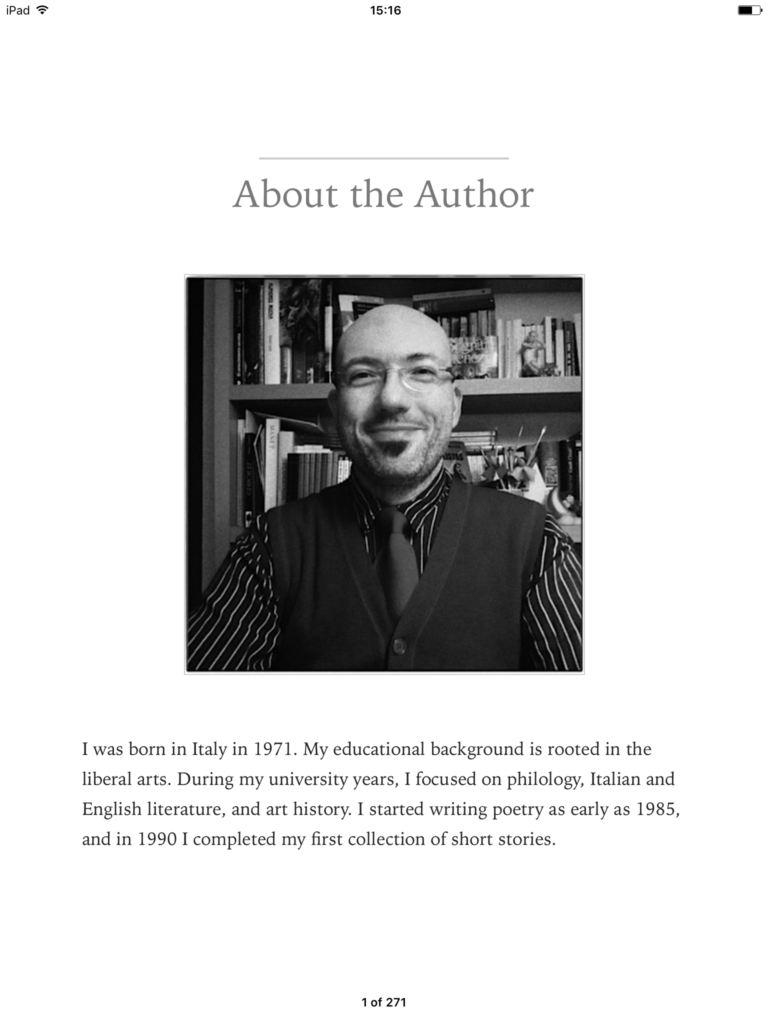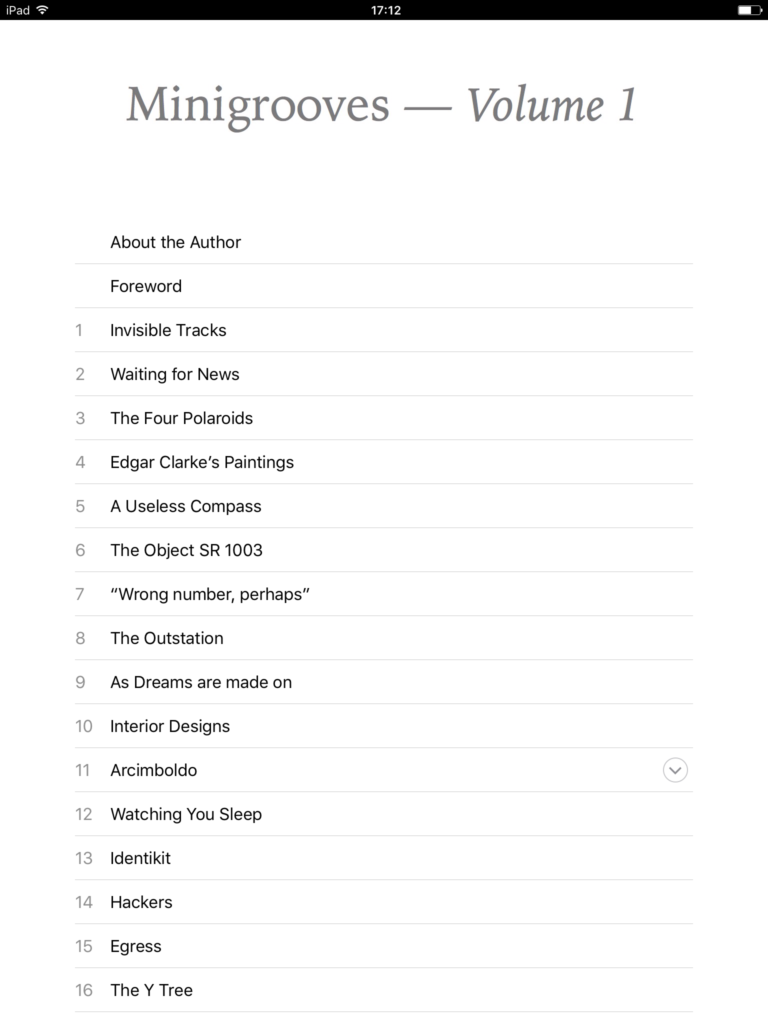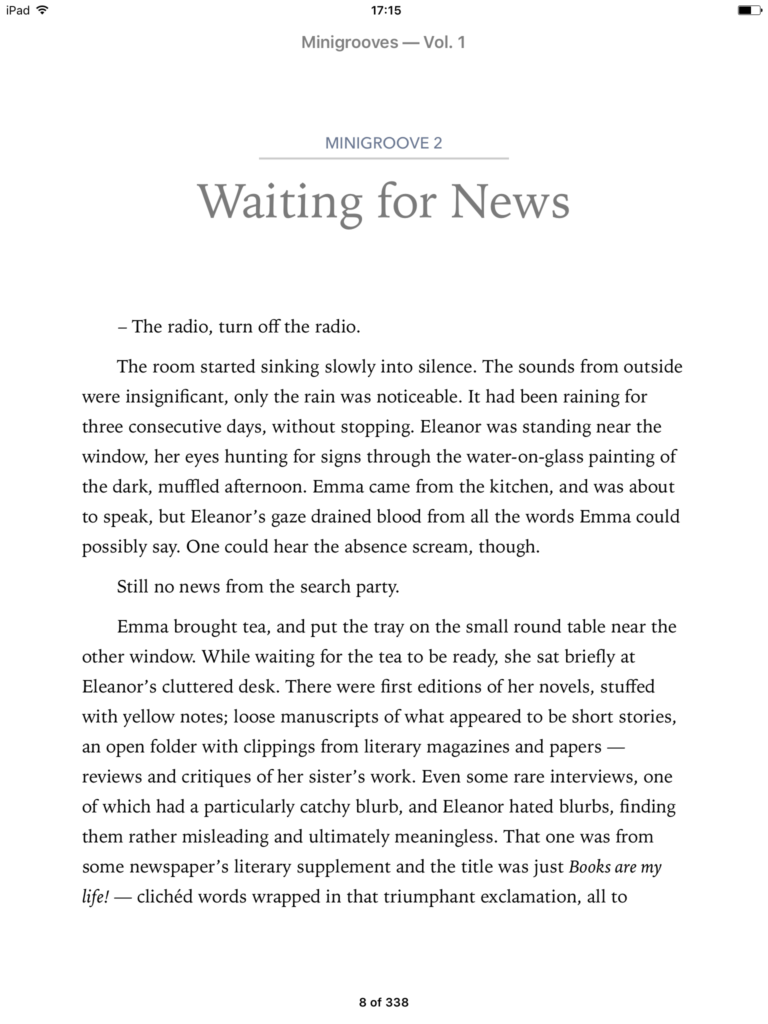 On the iPhone
An important benefit of the new layout is that finally the ebook is easily readable and enjoyable on the iPhone as well. The following screenshots were taken on an iPhone with a 4-inch display, which means that the ebook should look even better on 4.7-inch and 5.5-inch iPhones.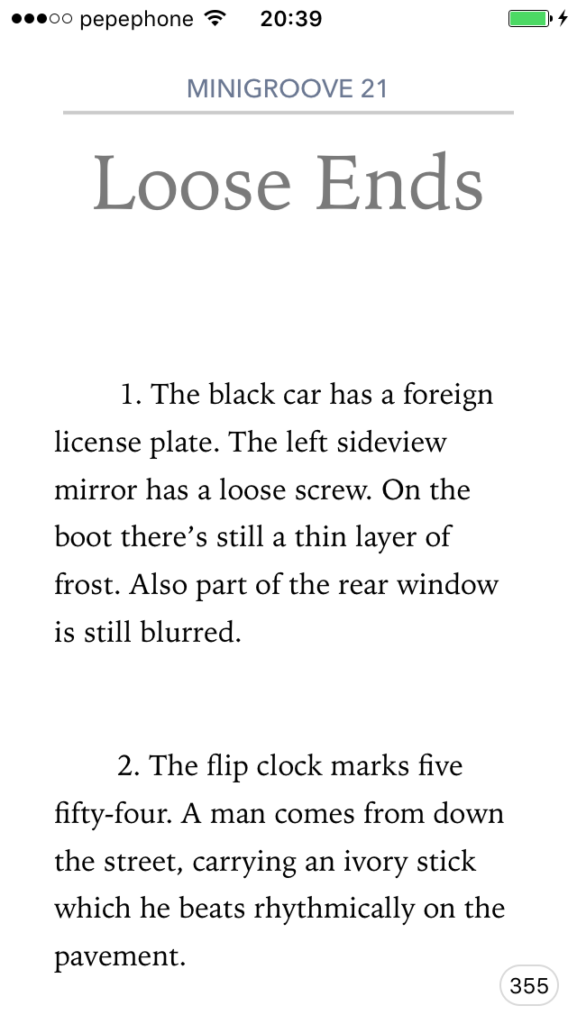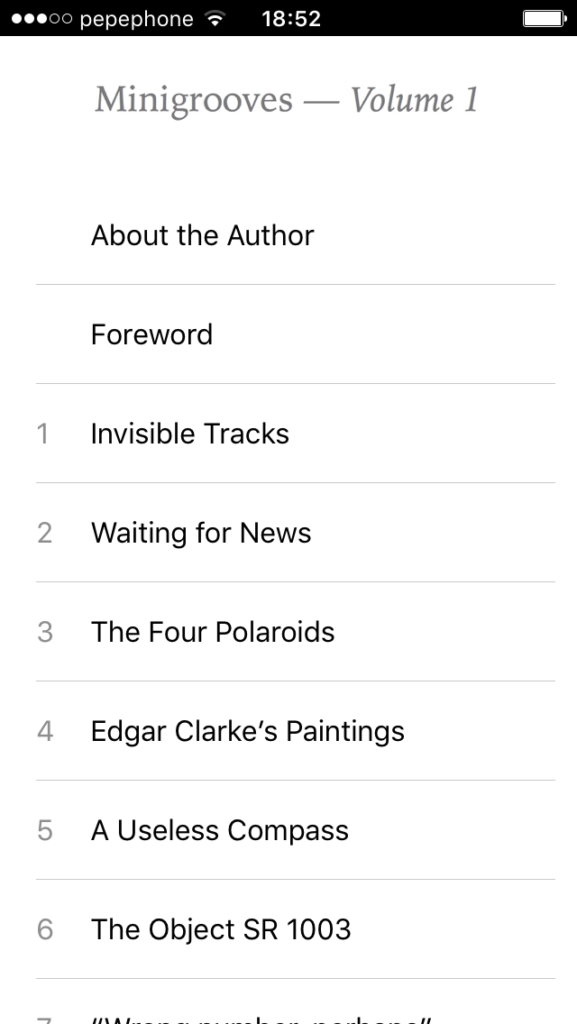 On the Mac
Here are a couple of screenshots to show how the ebook looks on the Mac.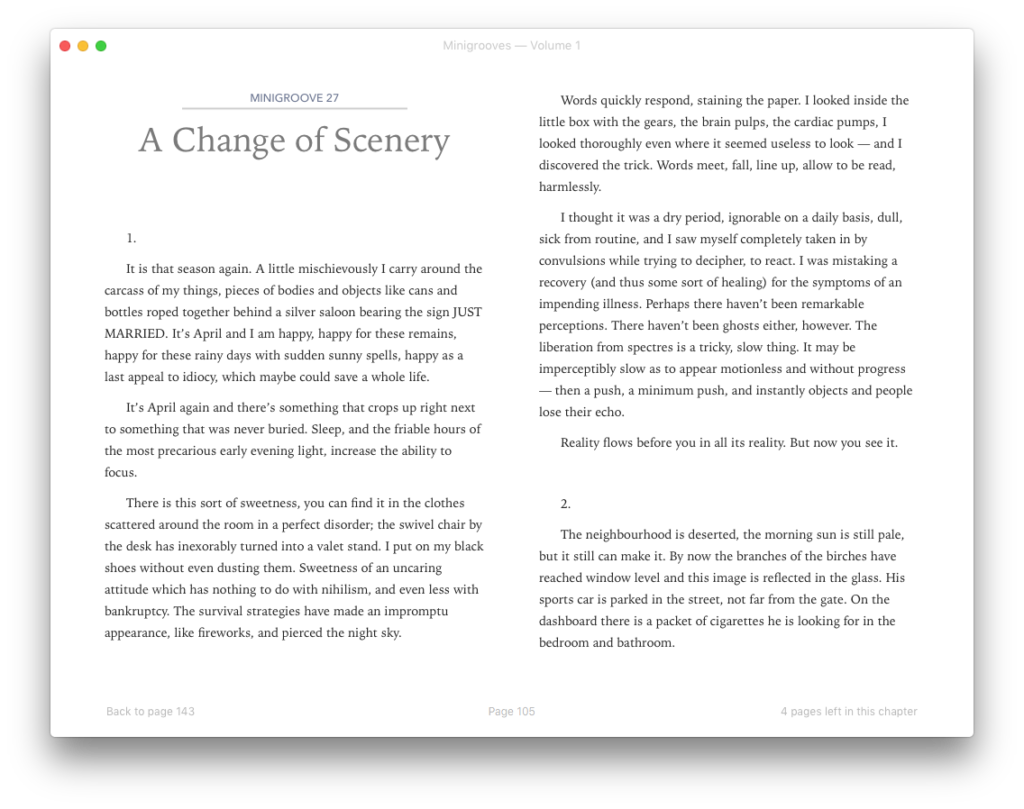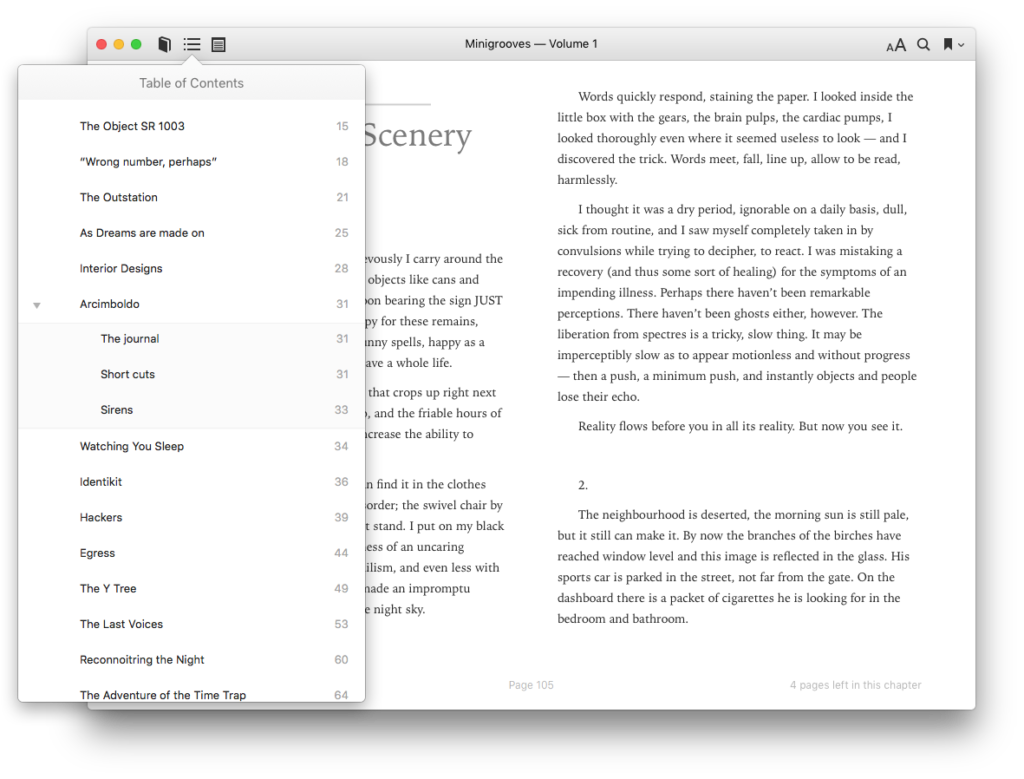 Reading books on the computer, really?
Yes, why not? Of course I'm biased here. But I'm the first to admit I couldn't stand reading a whole novel on my Mac. However, with short stories I believe it's a whole other matter. Many stories in Minigrooves are short enough as to require just a few minutes for you to read them. That's not much different from reading an average-length article on the Web. Here's where the whole concept behind the Minigrooves Project comes into play — the idea that you can pick up and read any of these stories when you have some free time and want to take a break by reading something different — a bit of fiction, for a change, instead of that boring essay you have to read for study or work. Just saying!