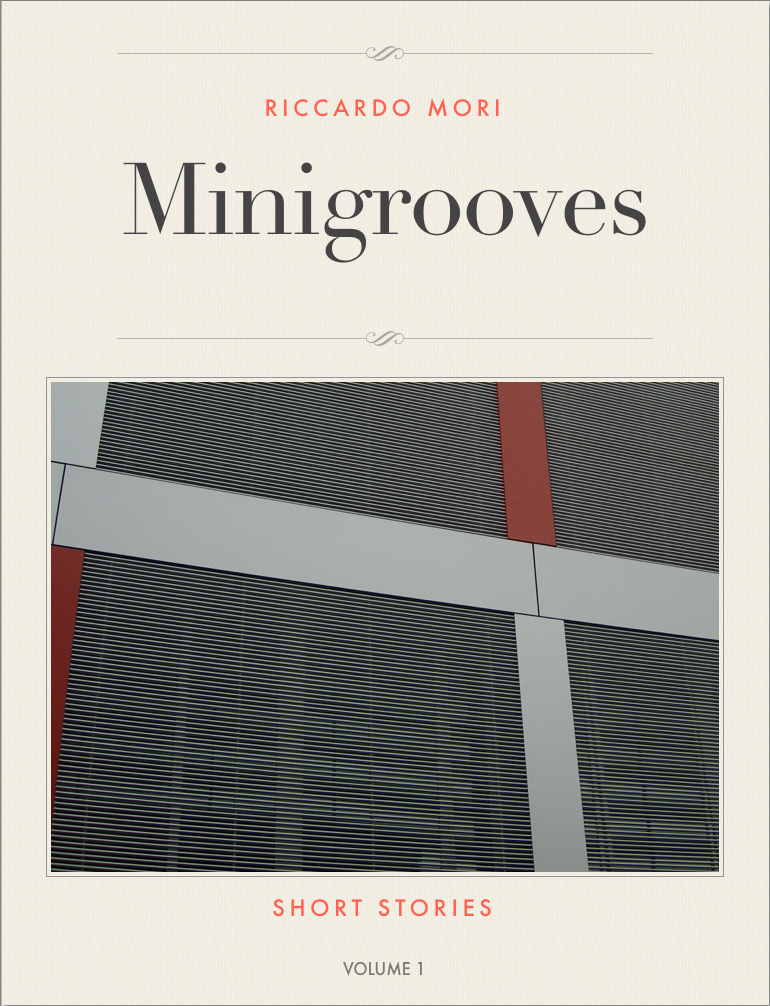 Update, July 2016 — This was the original presentation page for the first edition of Minigrooves (Volume 1), published on Apple's iBooks Store in July 2013. With the publication of the second edition and of Volume 2 — both sharing a different, improved layout — in July 2016, this first edition was removed from sale. I decided to keep this page online to show how the first edition looked and felt.
---
The first Minigrooves cycle of 42 short stories is available for purchase on the iBookstore. The ebook features a few nice Extras:
Annotations: trivia and minutiæ about many of the stories.
A few "Fragments on writing", things I wrote or said about writing over the years.
Alternate takes: different versions or original drafts of some of the featured stories.
"One more thing…" — A little bonus to close the book.
You can download a 15-page sample with 3 full short stories.
Thanks in advance if you want to support my writing.
Requirements: To view this book, you must have an iPad with iBooks 3 or later and iOS 5.1 or later, or a Mac with iBooks 1.0 or later and OS X 10.9 or later. A Kindle version is currently in the works.
On the iPad
Here are three sample iPad screenshots. These are the same images used in the App Store description, but you can see them a bit bigger here.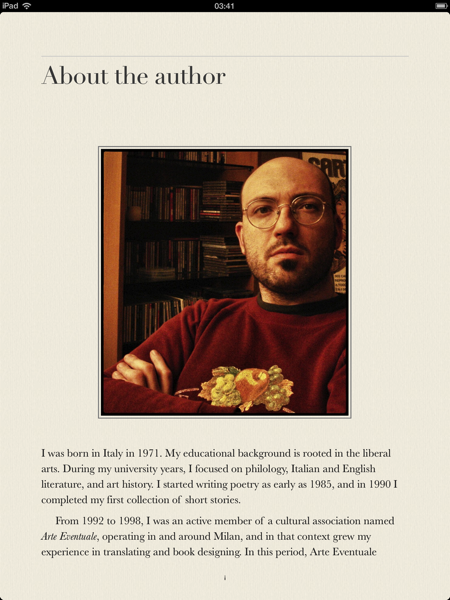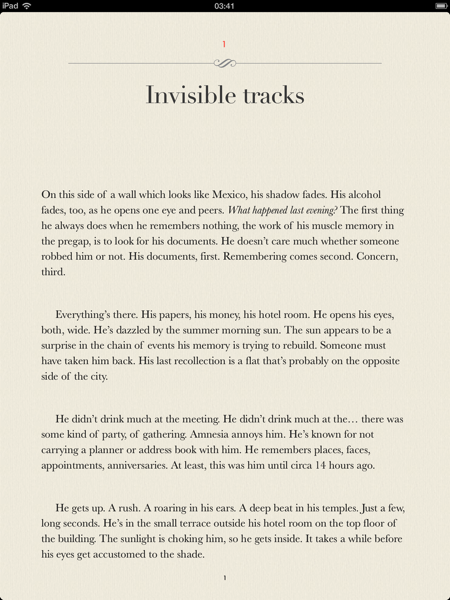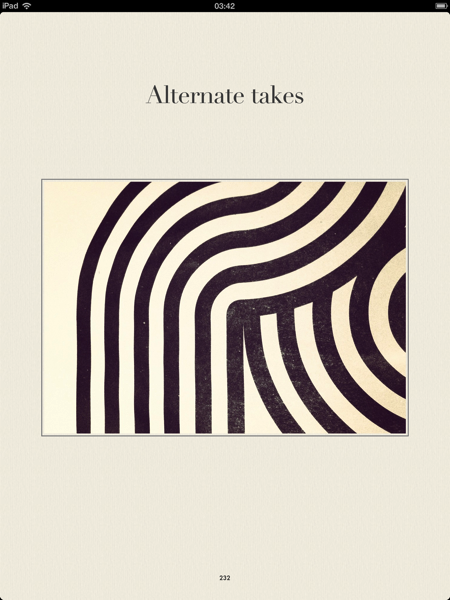 And here's how Minigrooves looks on the device: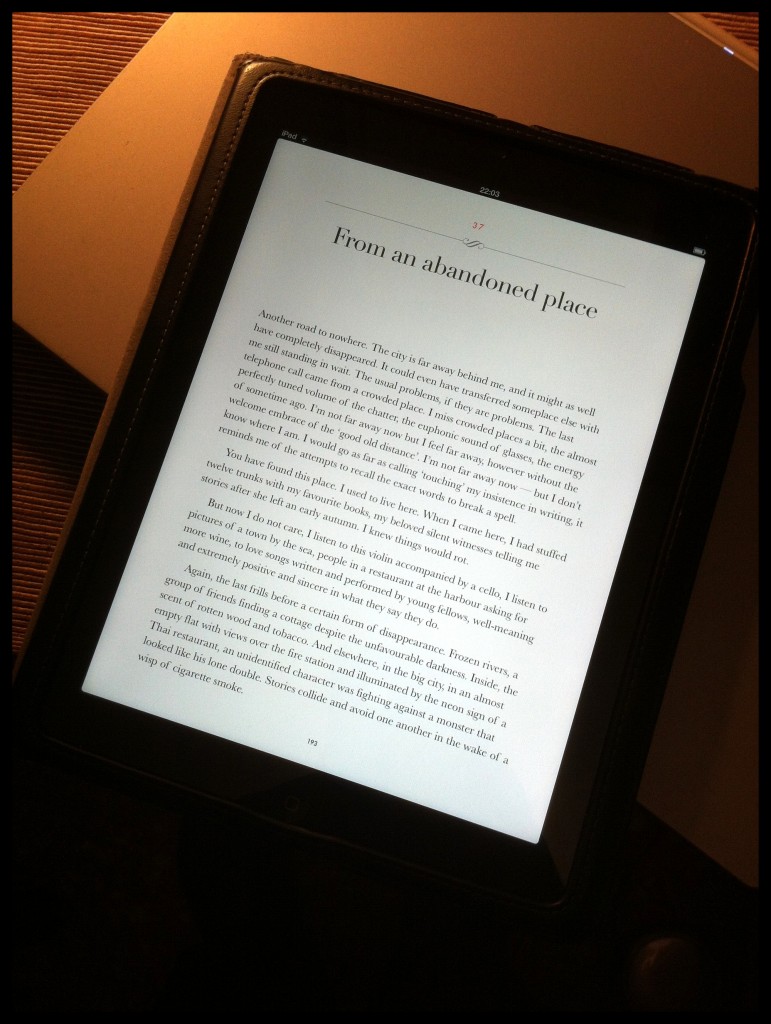 On the Mac