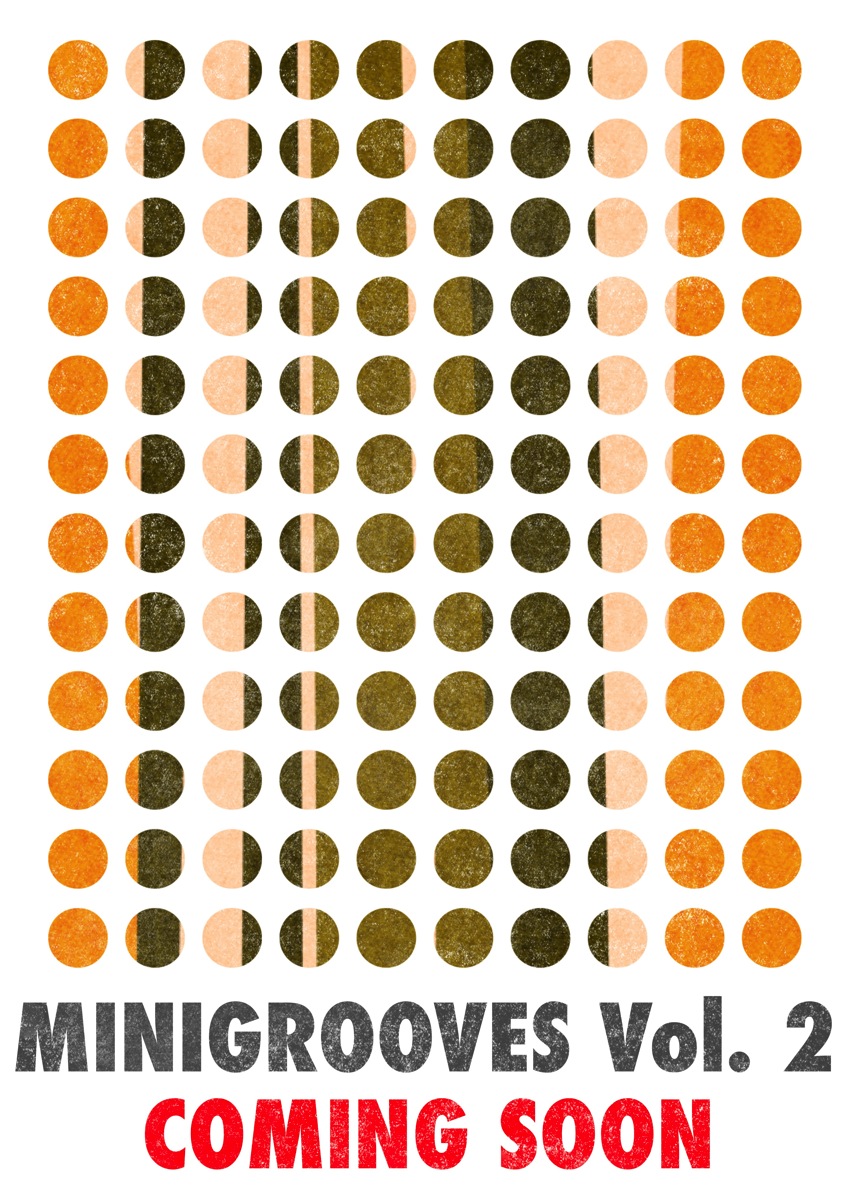 Later than expected
It's not that I'm bad at planning, but since my previous status update on the project, various things and setbacks have happened behind the scenes, and publishing the second volume of Minigrooves before August became unfeasible. I could have made it in a rush, but I want to offer a decent product, not a hurried job carried out in a few intense days.
At the time of writing, I have completed the editing and proofreading stages, and written a new short story to set the final count right. I thought I had 24 stories ready, but it turns out that I mistakenly counted The Blessed Event Room (Part 1) and The Blessed Event Room (Part 2) as two separate stories, while they'll count as one in the book. So I ended up with only 23 stories and had to rectify the mistake.
What's left to do: perfect a final layout on iBooks Author and assemble the materials, write Author's Notes about the stories, add a few extras. All things considered, I think I should have Volume 2 ready by end of September – first half of October. It will be available first on Apple's iBooks Store, then on the Kindle platform together with a reworked edition of Volume 1. I really hope to debut both books on the Kindle platform in November, but I guess at this point it's more a they'll be ready when they're ready kind of ETA.
Lessons learnt from Volume 1
With the first volume, perhaps due to my excitement for finally self-publishing many stories I wanted people to read, I may have made the mistake of offering too much stuff in a single package (42 short stories, plus various extras). Despite my repeatedly saying that one can read Minigrooves in a non-sequential manner, that you can just open the book and read one story when you want and when you have time, I have the feeling that the overall impression has been, Whoa, that's a lot. I'll never finish this.
The main consequence of offering so many things packed in one single volume is that, for all the work I've put into it, I had to set a price that reflected the time and effort, and the quality of the materials. I thought that $9.99 was a fair price, I still think it is, but I guess that the utter disaster Volume 1 has been with regard to sales is largely due to its price. It's already difficult to convince people to buy a useful, well-designed $3.99 app, imagine a $9.99 ebook.
Therefore, Volume 2 of Minigrooves will have a different vibe, a different approach. Fewer stories to begin with (I think 24 is perceived as more manageable than 42), fewer extras, and a lower price point (I'm thinking about a $3.99-$4.99 tier). As for the Kindle platform, I'm thinking about launching both books at the same (lower) price.
As for marketing, I'm always open to help and suggestions. One thing I'll never get tired of repeating, though: If you purchased Minigrooves and liked the stories, PLEASE tell other people about the project, RECOMMEND the ebook, write a brief review. Everything helps to support my writing. Thank you.